Insignia Racing was founded with the desire to provide not only an enjoyable and competitive experience of horseracing but also a high level of service for its members.
From the outset the owner knows exactly where they stand financially. The share price includes EVERYTHING, and owners will never be asked for additional payment unless the syndicate term is extended.
All share income goes into the syndicate account, plus any prize money, bonuses, appearance money and the eventual sale proceeds of the horse[s]. All costs are taken out of this same account. If the money is not spent it stays in the account and is divided up amongst owners on a percentage share-holding basis at the end of the syndicate lifetime.
It is important owners remember buying into a racehorse is never a financial investment. Both Tina and Mick agree how important the fun aspect of racehorse ownership is, and whilst everyone acknowledges there are many highs and lows within the sport, providing enjoyment is a fundamental part of what Insignia Racing strives to deliver.
We are members of:

The Racehorse Syndicates Association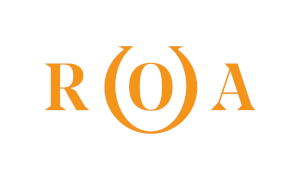 The Racehorse Owners Association
Insignia Racing makes every effort to provide owners with days to remember both on the racecourse and at the wonderful facilities at West Ilsley Stables. There is a real feeling of team spirit amongst our owners and new faces are always made to feel very welcome.
We believe communication is key to an owners' enjoyment and Tina prides herself on keeping owners fully up to date on the progress of their horse[s].
You will enjoy Ownership privileges at the racecourse whenever your horse[s] runs including access to Owners & Trainers facilities and vantage points.
Owners enjoy the famous West Ilsley welcome when visiting their horse[s] with stable visits, mornings on the gallops and lunches.